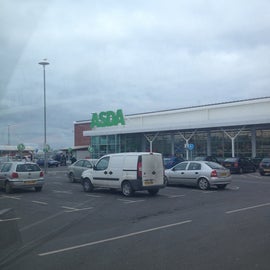 Spott Road, Dunbar, GB
This is my local Asda supermarket. It's one of their smaller stores but is as accessible as you would expect any major UK supermarket to be.

The store is a little way out of this reasonably small seaside town. Disabled parking is always available, there is an automatic petrol station with an alarm system for disabled customers but I have never used it. If it works, there will be a wait of at least several minutes for someone to walk up to the petrol station from the store.

There is a disabled toilet inside the store and wheelchairs / buggys are available for those that are able to walk in and fetch them.
Ask people who visited this place